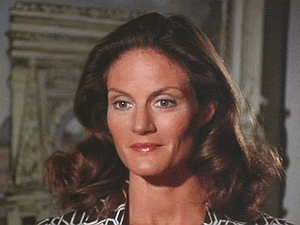 She was born 18 May 1947 in Birmingham, AL. Her parents owned a tire shop.
Parents - Theodosia & Lynn Strickland
Filmography (notable)
Edit
For her complete filmography seee her imdb page
The Drowning Pool (1975) as Mavis
Bound for Glory (1976) as Pauline
Norma Rae (1979) as Bonnie Mae
Hill Street Blues (1982-1984) as Gail Kennedy
Dr. Quinn: Medicine Woman (1993-1994) as Olive Davis
The American President (1995) as Esther MacInerney
Ad blocker interference detected!
Wikia is a free-to-use site that makes money from advertising. We have a modified experience for viewers using ad blockers

Wikia is not accessible if you've made further modifications. Remove the custom ad blocker rule(s) and the page will load as expected.