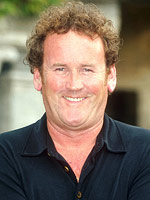 He was born 30 May 1953 in Dublin, Leinster, Ireland.
Wives - Bairbre Dowling (1977-1994) & Ines Glorian (2007-present)
Filmography (notable)
Edit
For his complete filmography see his imdb page
Dr. Quinn: Medicine Woman (1993) as Jake Slicker (Pilot)
Star Trek Deep Space Nine (1993-1999)
Con Air (1997) as DEA Agent Duncan Mallory
Law Abiding Citizen (2009) as Detective Dunnigan
Ad blocker interference detected!
Wikia is a free-to-use site that makes money from advertising. We have a modified experience for viewers using ad blockers

Wikia is not accessible if you've made further modifications. Remove the custom ad blocker rule(s) and the page will load as expected.