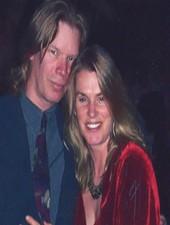 Beth Sullivan was born 29 Aug 1949 in Burbank, California. She writes & produces for film & television. She's also the creator of Dr. Quinn: Medicine Woman.
Great Uncle - Jack Sullivan

Husband - Jim Knobeloch
Daughter - Tess (w/ Knobeloch)
Son - Jack (w/ Knobeloch)
Filmography (Notable)
Edit
For her complete filmography see her imdb page
When He's Not a Stranger (1989)
Dr Quinn: Medicine Woman (1993-1997) credited on all episodes as the creator
Episodes Written by
Edit
Ad blocker interference detected!
Wikia is a free-to-use site that makes money from advertising. We have a modified experience for viewers using ad blockers

Wikia is not accessible if you've made further modifications. Remove the custom ad blocker rule(s) and the page will load as expected.